Unlocking the Power of a Revolutionary Automobile Garage and Workshop Management System
In the fast-paced world of automobile garages and workshops, efficiency and precision are paramount. Whether you run a small local garage or manage a bustling workshop in the heart of a bustling city like Dubai, United Arab Emirates, staying on top of operations is no easy task. That's where the game-changing Automobile Garage and Workshop Management System comes into play.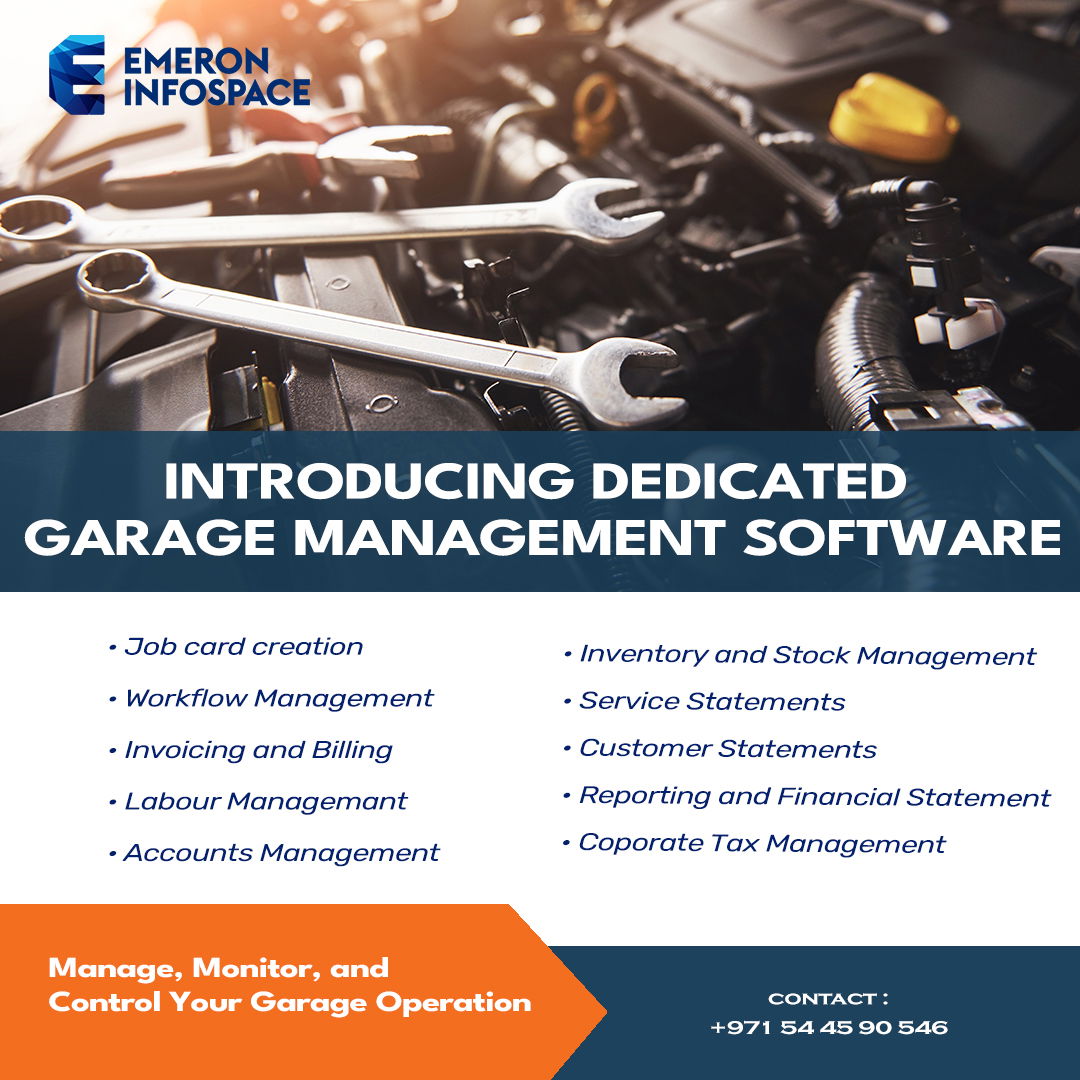 The Genesis of Excellence
Imagine a tool specifically designed to cater to the unique needs of an automobile workshop, born out of real-time experience and fine-tuned to perfection. This is the story of an innovative solution that started as a custom project for a Dubai-based automobile workshop and has since evolved into a comprehensive system that has taken the industry by storm.
A Seamless Transition
The transition from a workshop-specific system to a universal solution did not happen overnight. It was a journey filled with challenges, innovations, and a relentless pursuit of perfection. Today, this management system stands as a testament to what is possible when technology meets the real-world needs of the automobile industry.
The Core Features
1. Real-Time Insights
Gain real-time insights into every aspect of your garage or workshop operations.
Monitor the status of ongoing repairs, spare parts inventory, and customer interactions effortlessly.
2. Inventory Management
Say goodbye to stockouts and overstocking with intelligent inventory management.
Track spare parts, tools, and equipment with precision, ensuring you have what you need when you need it.
3. Customer Relationship Management (CRM)
Build and maintain strong customer relationships with ease.
Keep track of customer histories, preferences, and service records to provide personalized service.
4. Workshop Scheduling
Optimize your workshop's schedule for maximum efficiency.
Assign tasks, track progress, and ensure that every job is completed on time.
5. Billing and Invoicing
Streamline your billing and invoicing processes.
Generate professional invoices and track payments effortlessly.
6. Analytics and Reporting
Harness the power of data with robust analytics and reporting tools.
Make informed decisions and identify areas for improvement.
The Competitive Edge
In an industry where every second counts and customer satisfaction is paramount, having a cutting-edge management system is a game-changer. Here's why this system gives you the competitive edge:
1. Efficiency
Save time and reduce manual errors with automated processes.
Complete more jobs in less time without compromising quality.
2. Accuracy
Eliminate guesswork with accurate inventory tracking and service records.
Provide customers with precise information and estimates.
3. Customer Satisfaction
Keep customers informed at every step of the repair process.
Deliver exceptional service and build long-lasting relationships.
4. Profitability
Maximize profits by optimizing resources and minimizing waste.
Identify opportunities for upselling and cross-selling.
AUTO GARAGE SOFTWARE FEATUERS
1. Job Card and Repair Estimates
Create detailed job cards and vehicle repair estimates or quotations with ease. This feature allows you to outline the scope of work, labor requirements, and estimated costs for each repair job.
2. Cash and Accident Repair Jobs
Handle both cash-based repair jobs and those related to accident claims, including options for processing insurance claims. This feature simplifies the workflow for managing various payment scenarios.
3. Labor and Spare Parts Management
Effortlessly define labor costs, spare parts, consumables, and miscellaneous expenses associated with each repair job. Keep track of the components needed for efficient repairs.
4. Labor Productivity and Efficiency
Monitor labor productivity and efficiency with clock-in and pre-assignment capabilities. Track the time spent on each job and assess employee-wise performance.
5. Labor Costing and Profitability
Calculate labor costs and evaluate job-wise labor productivity and profitability. This feature provides insights into the financial aspects of your repair operations.
6. Insurance Claims Handling
Manage full and partial insurance claims seamlessly, including charging excess amounts to customers when necessary. Streamline the process of dealing with insurance-related paperwork.
7. Invoicing Flexibility
Generate invoices based on lump sum amounts, job card details, or actual parts issued. Customize your invoicing process to suit the specific needs of each repair job.
8. Vehicle Service History
Maintain a comprehensive service history for each vehicle, including details like the next service date or mileage. This ensures timely maintenance and customer satisfaction.
9. Customer and Insurance Statements
Keep track of customer accounts and insurance-related transactions. Generate statements of account to provide transparency to your clients.
10. Delivery Schedule and Documentation
Print daily vehicle delivery schedules, delivery notes, excess receipts, and invoices. Ensure a smooth handover process for completed repair jobs.
11. Ledger Reports
Access detailed job card, sales, and purchase ledgers to stay on top of your financial records. These reports offer valuable insights into your business operations.
12. Financial Management
Manage daily cash, bank receipts, payments, and petty cash efficiently. Keep track of financial transactions to maintain financial health.
13. Inventory Management
Streamline inventory processes with features like purchase orders, goods receipt notes (GRN), and stock value management. Ensure that you always have the necessary spare parts on hand.
14. Journal Entries and Receipts
Record journal entries, receipts, and payments accurately. Maintain a clear and organized financial record.
15. Credit Card Processing
Efficiently process credit card transactions in batches. This feature simplifies the handling of credit card payments.
16. Financial Reporting
Access a wide range of financial reports, including profit and loss statements, debtors/creditors summaries, and other financial insights.
Incorporating these robust features into your Automobile Garage and Workshop Management System will not only streamline your operations but also enhance your ability to deliver top-notch service to your customers.